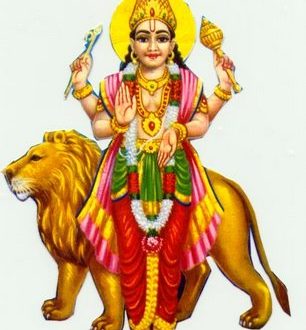 Best Home Remedies for Mercury Planet in Horoscope
According to vedic astrology, simple remedies for Mercury planet to reduce malefic effects during Mercury (Budha) Mahadasha and Antardasha. These remedies will help to weak mercury (budha) stronger in horoscope and make it positive and favorable for both male and females.
Major Vedic Remedies for Mercury 
Worship Lord Vishnu, Lord Krishna, Lord Rama to please planet Mercury

Recite Vishnu Sahasranama Stotram, Gopal Sahastranama, Budha Strotram to control malefic effects of mercury in horoscope.

Do Japa of the Budha Beeja Mantra: ऊँ ब्रां ब्रीं ब्रौं स: बुधाय नम: (Om Bram Breem Broum Sah Budhaya Namah), 17000 times in 40 days to make weak mercury stronger. 
Donate to please Mercury planet: Donate full Moong Dal, Green Vegetables and Green clothes on Wednesday.
Man and woman can keep fast on Wednesdays, refraining taking any salt in fast this will  miraculously strengthen weak mercury in horoscope of both male and females.

Perform daily pooja or on auspicious days especially Vishnu Poojan to please budha graha.

Respect your maternal uncle, serve them and make them happy, this action will make weak mercury stronger in horoscope.
Never laugh or disrespect any mentally retarded or mentally weak person, try to help them. Take blessing of eunuch, never bad mouth or scold them, this will weaken your mercury or budha.
Wear Emerald or tourmaline gemstones as remedies for Mercury for reducing malefic effects only under expert astrologer guidance else it may give severe nervous trouble, skin problems etc to both man and woman.
Precautions during Remedies for Mercury
These are the common and time again tested vedic remedies for mercury which can be done by anyone. More over these remedies are spiritual alongside ethical and moral which can be practiced without much effort . But the degree of benefit extracted from these remedies depends on other influencing factors such as  category of afflicted planet, severity, consistency of performance, muhurtha and faith while doing so .
In special cases or after evaluating the horoscope thoroughly there are other specific remedies which are prescribed and performed only under experts supervision. That may include dedicated Yantras, Mantras, Homa, Yagyas  etc.
Book your consultation for personalized horoscope prediction & remedies, here
If you enjoyed this article, check out remedies for other planets..
General Remedies For Problems Related with Planet Saturn
General Remedies For Problems Related with Rahu dasha
Simple Remedies For Problems Related with Planet Sun
Namo Narayan
Jupiter Speaks
You can read all latest research articles & remedies published regularly on our blog. Don't forget to like us on our official pages.Feel free to leave a comment below.
You can also connect with us on Jupiter Speaks Official Facebook Page.
You can also connect with us on Jupiter Speaks Official Twitter Page.
You can also connect with us on Jupiter Speaks Official Quora Page.