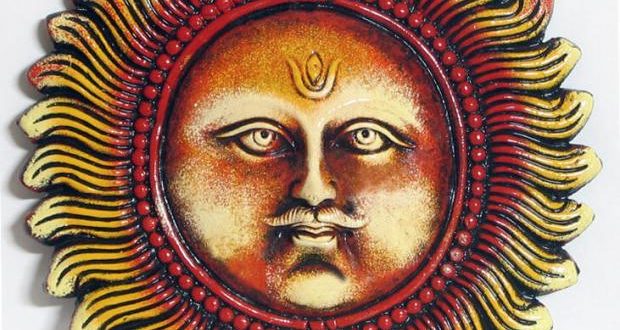 12 Easy Vedic Remedies For Sun in Horoscope
According to Vedic Astrology, these are very easy Remedies for Sun Planet for all ascendants which can be performed at home. This Sun (Surya) remedies will help reduce bad effects of malefic or bad sun during its Mahadasha or Antardasha due to adverse placement in adverse Rashi and house in horoscope. These remedies will help to make weak Sun stronger & positive, can be performed irrespective of house placement in kundli.
General Remedies for Sun
As per vedic ancient texts, worship the ruling deity Lord Shiva, Lord Subramanyam for blessing of Sun

Recite Aditya Hridaya stotra daily or Gayatri Mantra daily for pleasing sun god

One of best remedies for sun , do Japa of Planet Sun's Moola mantra: ॐ ह्रां ह्रीं ह्रौं सः सूर्याय नमः ॥ ("Om hram hreem hroum sah suryaya namah"), 7000 times in 40 days.

Do Some Charity – Donate wheat, jaggery, dark vermillion color clothes on sunday to make sun stronger
Read More : General Remedies For Problems Related with Planet Moon
Offer/pour water to sun on every day in morning after bath with roli and red flower in brass/bronze vessel. This remedy reals does wonder if performed sincerely daily 

Avoid taking excess salt and rice in any form.

Always wash hands after touching foot wears, this will reduce malefic effects of Sun (Surys)

Fasting day: Keep fast on Sundays ,refrain taking any salt during fast to make weak Sun Planet (Surya Graha) stronger. 

Do Pooja as one of effective Sun Remedies : Perform Rudrabhishekam puja at home (more powerful result can be obtained while doing during months of Shravan) and worship of Lord Rama. This can be done all male and females for any of 12 house placement in horoscope. 
Also Read : General Remedies For Problems Related with Rahu Mahadasha
Keep serving your Father and maintain respectful relation with him, keep pampering him with gifts time to time help him in his work whenever you can so thereby getting blessing.

Avoid bribing to kingly appearing person, government officials and cheating government, pay taxes else it will make Sun weaker in horoscope.

Gemstone are one of the effective remedies for weak Sun in Vedic Astrology, wear Ruby Gemstone only after consultation with learned astrologer to reduce malefic effects of Sun during adverse Mahadasha and antardasha. Also you can wear to avoid any general adverse effects in horoscope caused by Surya .
Precaution while doing Remedies
These are the common and time again tested remedies for Surya Graha which can be done person of all ascendant irrespective of Sun placement in horoscope . More over these remedies are spiritual alongside ethical and moral which can be practiced without much effort . But the degree of benefit extracted from these remedies depends on other influencing factors such as  category of afflicted planet, severity, consistency of performance, muhurtha and faith while doing so.
In special cases or after evaluating the horoscope thoroughly there are other specific remedies which are prescribed and performed only under experts supervision. That may include dedicated Yantras, Mantras , Homa, Yagyas  etc.
Book your consultation for personalized horoscope prediction & Sun Remedies, Here
Iti Shubham
Namo Narayan
Jupiter Speaks