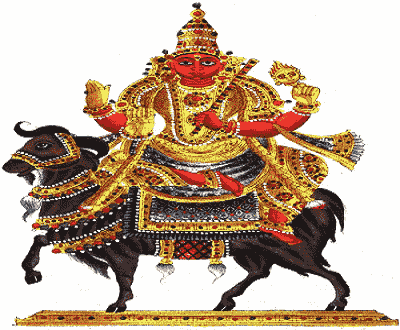 Vedic Remedies For Mars Planet in Horoscope
In this article, we will talk about general vedic remedies for Mars Planet (Mangal Graha) related problems caused during the adverse Mars mahadasa or antardasa or transit in horoscope of males and females. These are very general home based remedies as per vedic astrology which helps to reduce malefic effects of Mars in Horoscope. These Mars Planet remedies  also work in controlling evil effects debiliated, malefic or Retrogade, weak Mars. 
Vedic Remedies for Mars
Worship the ruling deities Kartikeya and Hanuman, Subramanyam for as powerful remedy for Mangal Graha

Recite Kartikeya strotra, Hanuman Chalisa as remedies for Mars.

Do some Charity Donate Masoor dal (red lentils) or red clothes on Tuesday to poor people to make.

Do daily Japa of the Mars mantra: ऊं क्रां क्रीं क्रौं स: भौमाय नम: (Om kram kreem kroum sah bhaumaya namah), 7000 times in 40 days to reduce malefic effects and pleasing mangal graha..
The Kartikeya mantra is "Om Saravanabhavaya Namah"
The Shiva mantra is "Om Namah Shivaya" can be chanted 108 times for pleasing planet mars and making weak Mars stronger and powerful.

Do Fasting on Tuesdays, refrain taking any salt in fast to reduce malefic effect of mars

Respect your brothers/sisters serve them, help them, make them happy, this comes under intangible remedies for mars.

Never keep tandoor/ fire place in home, always try to have warm food, avoid gossiping ,workout daily. to strengthen debilitated Mars.

Wear Moonga (Coral) Gemstone in Ring Finger only after experts proper advice of learned Astrologer as one of Remedies for Mars.
Words of Wisdom 
These are very general and time again tested mars remedies in vedic astrology which can be performed by both man and woman. More over these remedies are spiritual alongwith ethical and moral which can be practiced without much effort . But the degree of benefit extracted from these remedies depends on other influencing factors such as category of afflicted planet, severity, consistency of performance, muhurtha and faith while doing so.
The ethical practices, do's and don'ts i.e. refrainment also have huge impact as though each and every element around us are representing something of the planets. Keeping our moral behaviors good, purifies our inner well being and helps to look beyond our imperfect senses.
Book your consultation for personalized horoscope prediction & remedies, here
If you enjoyed this article, check out remedies for other planets & feel free to leave a comment below.
Namo Narayan
Jupiter Speaks