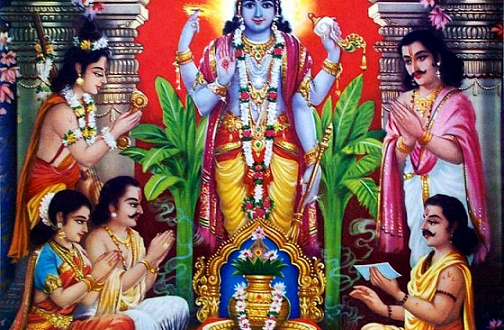 Best General Home Remedies For Jupiter Planet or Brihaspati Graha
These are General Remedies for Jupiter Planet related problems occurring during the Mahadasha or Antardasha of Jupiter. These remedies will help to make Weak Jupiter stronger & positive favourable.
Worship lord shiva , Brihaspati, banana Tree ,Lord Vishnu for Planet Jupiter
Recite Shri Rudram, Guru strotram
As remedies for jupiter, do daily Japa of the Guru beeja mantra: ॐ ग्रां ग्रीं ग्रौं स: गुरवे नम:। (Om gram grim graum sah gurave namah), 16000 times in 40 days.
Read More : General Remedies For Problems Related with Rahu
Do some charity : Donate Saffron or turmeric, chana dal and yellow clothe to poor people on Thursday.
Do Fasting: Keep fast On Thursdays, refrain taking any salt in fast to gain maximum benefit
Perform Pooja: Rudrabhishekam.
Put tilak of kesar /haldi on forehead, worshipping peepal tree, avoid wearing footwear while lunch or dinner etc.
Read More : General Remedies For Problems Related with Venus
Respect teachers, gurus and elderly persons akin to them, serve them, seek blessing from them make them happy as Jupiter represent learned persons
Wear yellow sapphire strictly under expert supervision of learned astrologer otherwise it may harm dearly especially health wise.
Words of Wisdom
These are the common and time again tested remedies which can be done by anyone. More over these remedies are spiritual alongside ethical and moral which can be practiced without much effort . But the degree of benefit extracted from these remedies depends on other influencing factors such as  category of afflicted planet, severity, consistency of performance, muhurtha and faith while doing so .
In special cases or after evaluating the horoscope thoroughly there are other specific remedies for jupiter which are prescribed and performed only under experts supervision. That may include dedicated Yantras, Mantras , Homa, Yagyas  etc.
This should always be borne in mind that spiritual remedies for jupiter should not be blindly performed it should be properly consulted and analyzed first by the expert. The ethical do's and don'ts i.e. refraining also have huge impact as though each and every element around us  must be representing anything of the planets. Keeping our moral conduct good purifies our inner well being and helps to look beyond our imperfect senses.
नमो नारायण
Jupiter Speaks